Kitchen & Bath Hardware & Accessories
Services
Lots of Options for Your New Kitchen or Bathroom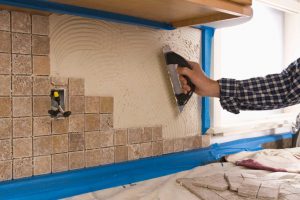 We have a saying, "If you can dream it, we can build it!" And we mean it!
When considering a home remodeling project, whether it's a bathroom remodel, kitchen remodel, or other interior renovation or room addition, it's important to consider the look and feel ahead of time so the end product is something you will be pleased with for years to come.
Georgetown Home Remodeling & Cabinets has performed home renovations and remodeling for customers in Kentucky for a long time. We have years of experience and, when it comes to remodeling, can say we've seen it all!
When you hire us to perform remodeling service for your home in Georgetown, Frankfort, Versailles, Paris or the surrounding Kentucky areas, you're hiring local contractors with a lot of knowledge who would love to put that to work for you.
And we will!
New Cabinets Frankfort KY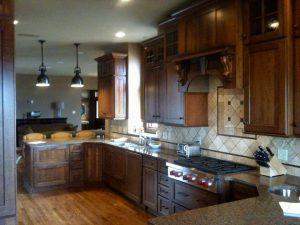 Are you in the market for new cabinetry for your kitchen, bathroom, or another room in your house? Would you like to work with a trusted local contractor who can skillfully replace your old cabinets with new ones? Would you like to hire a remodeler who is on time, does what they say they're going to do, and will clean up after themselves? Is it important for you to know when you buy cabinets from them you're getting the highest quality at the best price available?
We thought so - that's why we encourage you to choose us for your remodeling project today.
Our friendly remodeling professionals would love to go to work for you and transform your interior space with new cabinets today. We have an extensive library and inventory of cabinets to choose from, from manufactured options to custom built Kentucky cabinetry handcrafted for quality.
We use only the highest quality materials, and work with reputable cabinet manufacturers to bring you the best deal. Give us a call today at 859-413-4244 and let us give you a free quote. We will beat the other guys, we guarantee it!
New Kitchen Counter Georgetown KY
We have a ton of options when it comes to getting new counter tops installed in Kentucky! Our counter top installers work with granite, marble, quart, soapstone, ceramic tile, laminate, various types of polished wood, decorative polished concrete, stainless steel, and more to give you just the right look and feel you desire in counters for your home.
When you get a consultation for new countertops in Georgetown, Paris, Versailles, Frankfort, or the surrounding areas, our design consultants will show you our extensive catalog and all the options available to you in order to make the best choice.
Just let us know what look you'd like to go for, what your budget is, and any other questions or concerns you might have, and we will go to work for you to find a countertop solution you can be proud of. Call for a free consultation: 859-413-4244
New Tile Paris KY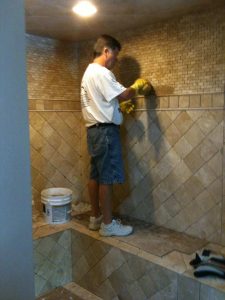 We install tile for kitchens, bathroom tile, walkway tile, backsplash tile, decorative tile, and more at Georgetown Home Remodeling & Cabinets.
Various high quality tile materials are available for you to choose from including granite, quarry, resin, metal, glass, cement, marble, mosaic, limestone, and more.
Just let our designers know what you're looking for in terms of color, texture, and durability and we will go to work for you to give you the best options in tile available. Give us a call at 859-413-4244
New Flooring Versailles Ky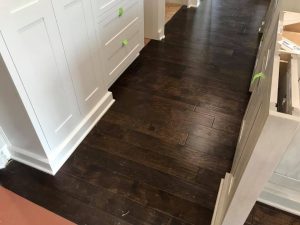 If you need new flooring for your kitchen, bathroom, or another area of your home, Georgetown Home Remodeling & Cabinets can help!
We sell and install hardwood flooring, laminate flooring, cork floors, vinyl, linoleum, durable tile, bamboo floor, and more.
Our flooring experts have an eye for beauty and extensive knowledge when it comes to flooring quality and durability. After speaking with you for a bit they will be able to present you with options that are both pleasing to the eye and durable enough to walk on for years to come. Let us give you a free quote today. Call 859-413-4244
Hire the Best Remodeler in Kentucky
When we handle your interior remodeling project for you, large or small, we will treat your project with the care and concern you've come to expect from Georgetown Home Remodeling & Cabinets.
There's a reason we're considered the #1 contracting company in Georgetown. We put our customers first, and will work hard to make sure you are completely satisfied before we're done.
Please give us a call today, or fill out the Free Quote form on this website and let's get a conversation started about what we can do for you. We build dream homes, and would love to earn your business! Call 859-413-4244
Thank you for considering Georgetown Home Remodeling & Cabinets to be your contractor. We look forward to working with you!